Welcome to Altherm Window Systems Ltd Manawatu
Altherm Window Systems Limited has been in business since 1970. As a family owned business, Altherm was originally owned and operated by John Borren and has been taken over by Mike Borren, with Steve Dooley managing the highly skilled and qualified staff members. Staff members contribute on average over 30 years' experience in the industry which lends itself to providing unique solutions to any customer challenges and builds on Altherm's proven ability in all aspects of aluminium joinery.
With Altherm's reputation for innovation and high quality products, leading architects and designers make Altherm their first choice. Altherm is continuously improving its design to reflect the 21st century.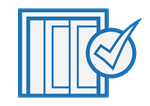 Installation
Altherm Window Systems Ltd can take care of installation or will work with the builder to make sure that the build-in process is done right.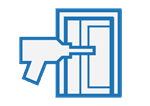 Manufacture
A modern manufacturing facility follows specific guidelines and processes set by Altherm Window Systems owner, APL.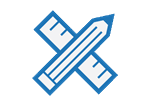 Measure & Quote
Altherm Window Systems Ltd will quote promptly on your job. If you're unsure about which products to use they can advise on the best options.